2022 International Book Award Winner!
Making Teas, Tinctures and Oils at Home
From urban apartments to wild countryside, The Artisan Herbalist is an easy-to-use guide that teaches you how to identify, grow, harvest, forage, and craft herbal allies into an assortment of useful health and wellness products. Through storytelling and step-by-step instruction, The Artisan Herbalist covers:
The uses and benefits of 38 easy-to-find yet powerful herbs
Harvesting from the wild, foraging in the city, and using store-bought herbs
Growing herbs in small areas, balconies, and pots
Principles, tips, techniques, and formulas to create teas and tinctures
Infusing oils for the creation of salves, lotions, and balms
Beneficial herb-based recipes
Marketing and selling your products through a home-based business.
Whether you live in the city, suburbs, or countryside, take back control of your health and begin your journey towards independent self-care as a budding artisan herbalist.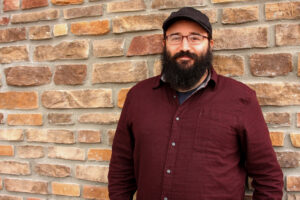 Bevin Cohen 
is owner of Small House Farm and an author, herbalist, gardener, seed saver, and educator. He offers workshops and lectures nationwide and serves on the boards of the International Herb Association, the Slow Food Ark of Taste Seed Bank, and the Community Seed Network. He lives in Sanford, Michigan.
________________________
Format: 7.5X9"
Full colour, 60 images
ISBN 9780865719583
Price: US$24.99
________________________
Table of Contents
Introduction
Section 1: Making Teas, Tinctures, and Oils at Home
Chapter 1: Making Teas
Chapter 2: Making Tinctures
Chapter 3: Making Infused Oils
Section 2: Our Herbal Allies
Chapter 4: Herbs of the Park, Field, and Forest
Chapter 5: Herbs from the Garden
Chapter 6: Herbs from the Spice Rack
Section 3: Recipes and Formulas
Chapter 7: Tea Recipes
Chapter 8: Tincture Formulas
Chapter 9: Oil Formulas
Chapter 10: Miscellaneous Products
Section 4: Building an Herbal Business
Additional information
| | |
| --- | --- |
| Weight | 18 oz |
| Dimensions | 7.5 × .5 × 9 in |

The Artisan Herbalist is the latest addition to New Society Publishers' Homegrown City Life Series
"You'd like to be self-sufficient, but the space you have available is tighter than your budget. If this sounds familiar, the Homegrown City Life Series was created just for you! Our authors bring country living to the city with big ideas for small spaces. Topics include cheesemaking, fermenting, gardening, composting and, more—everything you need to create your own homegrown city life!"
"A thoroughly delightful, practical, and well-organized introduction to the uses of plants as medicine and food."
Bevin Cohen has created a masterpiece! This is the book every beginner herbalist should have on hand to start on their herbal path.
The Artisan Herbalist leads the new herbal enthusiast to learn and embrace the plants and how they can help us.